X
Get our daily deals email
---
GOSF 2014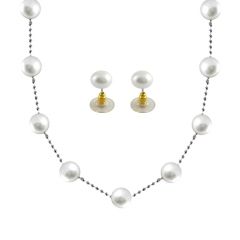 Rs.

900
Rs.
299
Rediff celebrates Online Shopping Mela with the extravagant Great Online Shopping Festival in India. The Great Online Shopping Festival (GOSF) at Rediff Shopping, initiative by Google from December 10th to December 12th 2014. The whole online shopping community in India is waiting with excitement since Google announced GOSF. It is always a first-hand shopping experience for many first time online shoppers.Consumers can shop anything of their choice from men accessories, accessories for women, Handbags, Kids wear, baby products, Toys, Personal Care & Beauty Products, Electronics, Jewelry, Sunglasses, Shoes.

All Product sold at the Great Online Shopping Festival are 100% genuine and Unique.Great Online Shopping Festival (GOSF) was started by Google India on December 12, 2012 (12/12/12) in association with hundreds of online shopping portals in India. It is a limited period shopping event, one day celebration, with huge discounts by participating portals on the GOSF platform.

The concept of one day online sale with huge discount as a populating measure has origin in the USA since 2005 were first Monday following Black Friday after the Thanksgiving is selected as the Cyber Monday to celebrate the occasion. Thereafter, this concept of sales promotion spread to other countries such as Canada, Australia, U.K, Japan and Columbia. In China a day is celebrated in another name (Single Day) on 11/11, that is, November 11. It has been estimated that there will be a 40 % increase in the transaction value on the day, this year, of which 70% will come from new purchasers.

People from around the world appreciated this idea in the past years as it benefits benefit both the retailers and consumers both. The Great Online Shopping Festival also intends to offer the countrys millions of internet users further motive to shop.
Rediff Shopping is a pioneering Intermediary Marketplace committed to giving our Customers & Sellers a good online shopping experience. In case there is any information missing or incorrect on this webpage, you are requested to bring it to the notice of the Seller.