X
Get our daily deals email
---
Innovative Tuesdays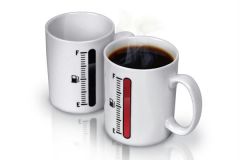 Rs.

1,199
Rs.
499
Looking for some innovative products which make your life easier and better. The word innovation derives from the Latin word innovates, which is the noun form of innovare - to renew or change.

Every Tuesday is a special section on Rediff Shopping where we try to bring, some unique list of novelty products every Tuesday which are not very easily available on the market. Some of the these products are either in the form of accessory or complete product such as, set of 7 piece Screwdriver Set, pen drives, mobile phone charger or unique mobile stand for your car, desktop mouse, iPhone Cases and many more items like such.

Check out a complete list of products featured on our site. We have amazing deals and discount on these products. Products or accessories listed on this section is well suited for all large brands such as iPhone, iPad, Samsung and more.

Every product listed in this section, are completely unique and very useful in terms of usability and features. We have given a complete description of each product to make easy for you to easily distinguish from other similar products available in the market.

We have a complete secure website where your shopping is light on your pocket and all of your favorite brands come to you in a fast, simple and easy way . Find best deals on all our products, we have amazing discount on all major products with a facility of free Shipping and cash on delivery anywhere in India.